Welcome to The Cinnamon Jar, your new favourite place to explore the flavours of the globe without ever leaving home! I'm Maretha, a devoted home cook, passionate photographer and slightly obsessed world food enthusiast.
My self-appointed mission? I aim to demystify global flavours by modifying recipes to fit your everyday pantry and skill set, while staying true to the cultural spirit of each dish.
The recipes draw inspiration from all over - South Africa, Italy, Australia, India, Sweden and many, many other beautiful countries. Alongside each recipe you'll find a helping of fun trivia to feed your mind, too!
What you'll find on this blog
Globally-inspired dishes using accessible ingredients and simple techniques.
Meticulously tested recipes written in an engaging, easy-to-follow format.
My love of food shows in each recipe, meant to spark your inspiration.
Colourful pictures illustrating the taste and beauty of each recipe.
Endless meal ideas for every occasion - from weeknights to dinner parties.
Helpful tips and tricks sprinkled throughout to level up your skills.
An in-depth look at key ingredients and flexible swap options.
My experience
With over 30 years of passionate home cooking and a few jobs in the hospitality sector, I've honed my culinary skills through continuous hands-on experience.
My lifelong kitchen education involves recreating family recipes, putting creative twists on classics and exploring new global flavours through experimentation.
Countless hours of testing techniques and ingredients have allowed me to develop mastery and intuition when cooking.  
Though mostly self-taught, I can adapt recipes with confidence and instinctively understand how flavours interact. 
I'm excited to share the culinary discoveries from years of food-focused learning with you!
A little bit about me
I spent my sunny South African childhood on a farm with my mom, dad, older brother and two grannies, enveloped in vast landscapes and the scent of the occasional savanna rainstorm.
The women in my family, exceptional cooks who could whip up wonderful feasts from humble ingredients, nurtured my early love of food. The ingredients were either grown on our land or available from the rudimentary stores in the nearby town. They could make anything work!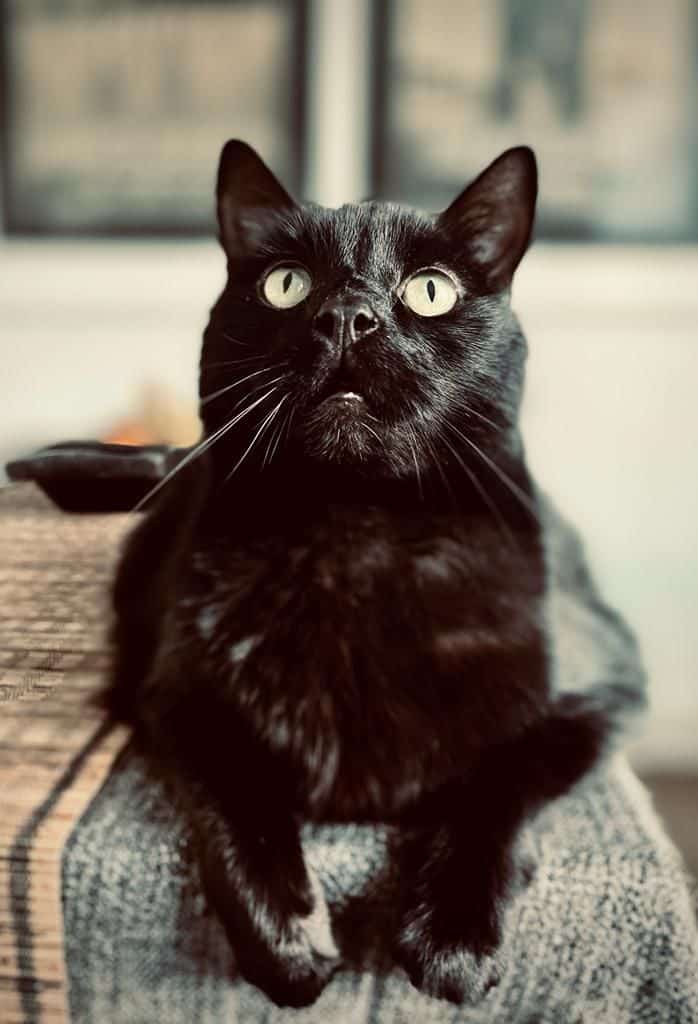 After attending art school in the capital and a few years of finding my feet, I ventured north to Sheffield, United Kingdom where I now live with my wonderful Yorkshire husband and Kevin, our larger-than-life feline.
Why The 'Cinnamon Jar'?
It's my Proustian trigger as well as my favourite spice!
Cinnamon was a common ingredient in the food my family cooked and in South African cuisine in general.
The scent conjures nostalgia, transporting me back to the warmth of our sunny yellow farmhouse kitchen, where my mother and grannies always cooked with so much heart.
Please feel welcomed and encouraged here and let's go on this journey of discovery together. I would love to learn from you too, so don't hesitate to get in touch with me at [email protected] with any questions, ideas or just to say hello!
---
Just for fun, some of my answers to the Proust Questionnaire
What is your motto?
My motto is borrowed from my dear friend Dom's late dad - Work hard and be nice to people.
What do you consider the most overrated virtue?
Loyalty. It's an admirable trait but not at the expense of integrity.
What is your idea of perfect happiness?
If food had no calories.
On what occasion do you lie?
When it will protect someone from harm and where the truth would have no benefit to them anyway. Other than that, always tell the truth!
What do you most dislike about your appearance?
My nose!
Which talent would you most like to have?
I am rather envious of people who can sing beautifully, play the guitar and write their own songs.
Where would you most like to live?
The seaside! Morning walks on the beach sound so idyllic, but I understand that people who actually live by the sea don't really do that (what??!).
What is the trait you most deplore in others?
I have two of equal measure: Racism and cruelty to animals.
If you could change one thing about yourself, what would it be?
I am an Uber-worrier! I would like to worry less.
What is your greatest regret?
Not being old enough in the eighties to have worn the outrageous hair and makeup.
What is it that you most dislike?
Bad hygiene (when it can be helped) and a lack of basic good manners.
If you were to die and come back as a person or a thing, what would it be?
An Aurora Borealis - People travel miles to see you, wait for hours for your potential appearance and are brought to tears by your beauty. Basically you just hang around doing nothing, being fabulous.
Can you use one of my photos?
Sure! You are welcome to republish a photo on your website/blog/newsletter - but please always link it back to the recipe or blog post you pulled it from.